Mexico is a warm-weather destination known for its luxurious resorts, beautiful beaches, and breathtaking beauty. Travel to Mexico will expose you to delicious food, rich culture, and wonderful people. 
But, travel to Mexico can also expose you to serious diseases if you do not prepare by taking measures to protect your health before you leave home. Vaccinations and careful planning will ensure that you spend your time in Mexico having fun rather than recuperating from a disease that could have been prevented.
You checked the weather and made sure you are avoiding hurricane season. You have your resort booked, and you have packed your vacation clothes for your trip to Mexico. You are preparing yourself for a Mexican adventure, or maybe preparing for relaxation and great culture and food. 
What else can you do? Hopefully, you have not forgotten to check with your healthcare practitioner for which Mexico travel vaccinations you may need.

What to consider with your vaccinations
There are many health problems you can encounter in Mexico that are not covered by vaccinations. You will have to ensure that your water and food are carefully prepared. You should avoid stray animals, and wear insect repellent to protect against Zika and Dengue.  
Factors that should be taken into consideration when deciding upon a course of vaccinations are your overall health, your destination in Mexico, your length of stay, and your itinerary while in Mexico. Your healthcare practitioner will look at your risk factors and can help you determine what Mexico travel vaccinations you need for your trip.  
Plan to receive your Mexico travel vaccinations about 6-8 weeks prior to your departure. When you receive your injections 6-8 weeks prior to your departure, you allow the vaccines the time they need to work and offer full protection from disease.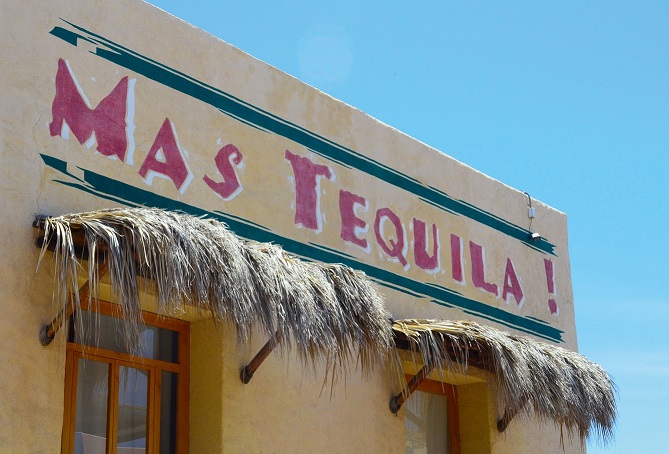 Stopping preventable diseases in Mexico
As you prepare to receive your Mexico travel injections, the first thing to confirm is that your primary courses and boosters are up to date.
Though these vaccinations are important for everyday life, during vacation travel, they become even more important as you may come into contact with diseases that are rare or unheard of in the UK. 
Your immunisations should prepare you for anything preventable that is more common in Mexico. These immunisations include the MMR vaccine and the seasonal flu vaccine. Just as you should re-apply your sunscreen in the sun to prevent sunburn, you should prepare yourself for whatever may come your way by having a booster. 
The next step is to figure out, with your healthcare practitioner, what viral infections you can be exposed to in Mexico and ensure that you keep safe from those by figuring out how to prevent them.  
Finally, all that's left is to get your Mexico travel vaccinations!
The recommended Mexico travel injections
You can prevent contraction of some viral infections common to Mexican travel by avoiding certain areas, drinking bottled water, and by using insect repellent.  Your healthcare practitioner will have a course of immunisations to recommend for Mexican travel. 
The recommendation from the NHS is a course of the following vaccinations:
Hepatitis A
Most commonly, a course for Hepatitis A is advised. Hepatitis A is spread through contaminated food or water, especially where sanitation and hygiene are poor. There is a higher risk factor for some vulnerable people; be sure to speak to your healthcare practitioner if you think you may be at risk.
Yellow Fever
Some countries require the Yellow Fever vaccination, and the list changes frequently based on its occurrence. Your healthcare practitioner and pharmacist will have a list of the countries where this vaccination is required. If the vaccination is required for Mexico at the time of your travel, you may be required to carry a certificate identifying that you are vaccinated.
Diphtheria, Tetanus, and Polio
Your doctor may also advise a course of vaccinations for Diphtheria, Tetanus, and Polio. These three vaccines are given in a single dose in childhood but will require a booster dose prior to travel. Though Diphtheria and Polio may not be of as much concern, Tetanus is spread most frequently by animal bites but it is also found in soil. The Tetanus injection is most important in jungle regions of Mexico or areas frequented with animals as a result.
Rabies
Rabies is one of the vaccines that may be recommended by your healthcare practitioner if you will be travelling to an area of Mexico that is highly frequented by animals. As with the Diphtheria, Tetanus, and Polio injection, your healthcare practitioner may suggest a course of Rabies vaccinations to prevent a Rabies infection. 
Finally, some healthcare practitioners may recommend a course of vaccination against Hepatitis B for individual travellers at the highest-risk level. 
When arranging to travel, travel vaccines should be added to your preparation checklist. 
You must pack your luggage, arrange the flights, hotel, and plan for a successful vacation. Why would you leave home without the protection you need?
Remember to visit your healthcare practitioner 6-8 weeks prior to departure for vaccinations so that you can give yourself the best start to your holiday in Mexico. Because travel to Mexico requires some careful planning and an appointment with your healthcare practitioner, book your Mexico travel vaccines at PharmaVaccs, and you will be protected and truly able to enjoy Mexico and all it has to offer!