Japan is a beautiful country with plenty of unique and interesting places to visit. From Sapporo to Nagasaki, there are countless hidden gems throughout the country that often go unvisited by tourists.
But with so much to offer, where should you start?
No matter if you're planning your first trip or you're planning on visiting a second time, this list will ensure you visit the best places in Japan.
The Best Places To Visit In Japan For Every Traveller
Before heading off to Japan, it's crucial you make a list of all the places you want to visit in Japan.
Discover our recommendations of places to visit below that will leave you with lots of great memories while exploring all the hidden gems of Japan.
10. Kanazawa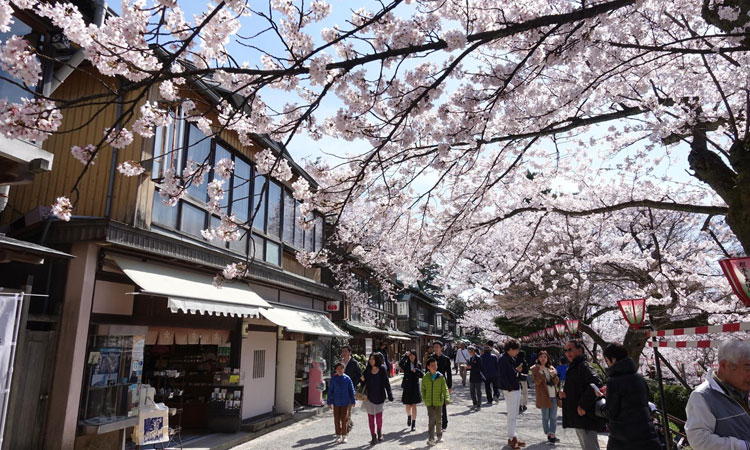 Kanazawa is one of the most beautiful cities in Japan, yet few tourists manage to visit it. With neighbouring cities like Kyoto becoming extremely popular and overcrowded in recent years, Kanazawa is a great place to avoid all the crowds.
Featuring one of the most beautiful gardens in the country, a stunning castle, and several art museums to explore, Kanazawa offers just as much as any other city in the country. With lots of historic preserved wooden buildings to see, you can roam the quieter streets in peace while getting some fantastic sights of Japan.
9. Osaka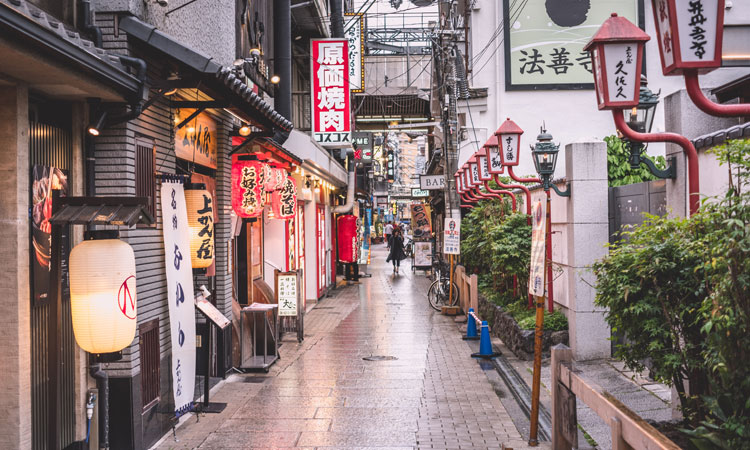 Famous for its street food and nightlife, Osaka is home to many outgoing residents and is a great place to experience the drinks and entertainment Japan has to offer.
Just 30 miles from Kyoto, the beautiful city of Osaka is often skipped by first-time visitors but is much loved by repeat visitors. Our advice is don't wait until your 2nd or 3rd trip before you visit, as you're really missing out on a lot of incredible attractions including the aquarium and bicycle tours.
8. Nara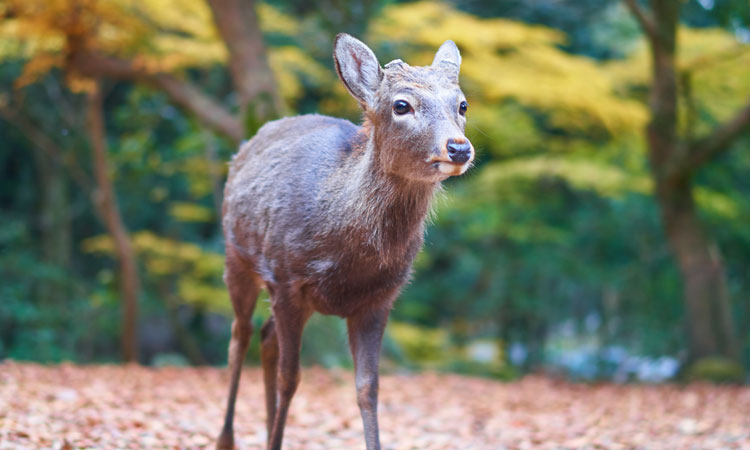 If you're a big fan of wildlife, then Nara is a place you should definitely visit. Famous for its UNESCO historical monuments, it also has an impressive Todaiji Temple which is the world's largest wooden building.
One of Nara's most popular attractions has to be the wild deer and fawns which are scattered all over the various parks. You can even buy deer snacks to feed them and get up and close for that vital photo opportunity.
7. Hakone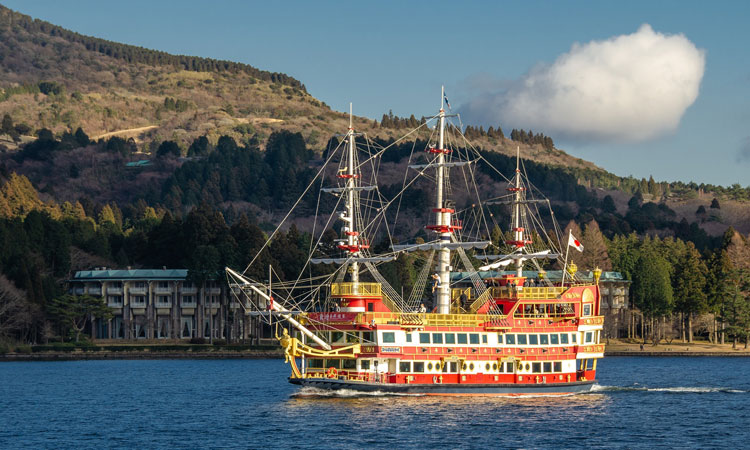 Looking to get the best view of Mount Fuji without climbing it? Then Hakone is the place for you. Offering incredible views of Mount Fuji (when the weather is clear), there is also plenty of other recreational activities to do in the area. The volcanically active area around the mountain is also well known for its hot springs and impressive scenery.
There are also plenty of unique transport methods in the area including the Hakone Tozan Railway, cable car, Hakone ropeway, and boat rides across the beautiful Lake Ashi.
6. Nagoya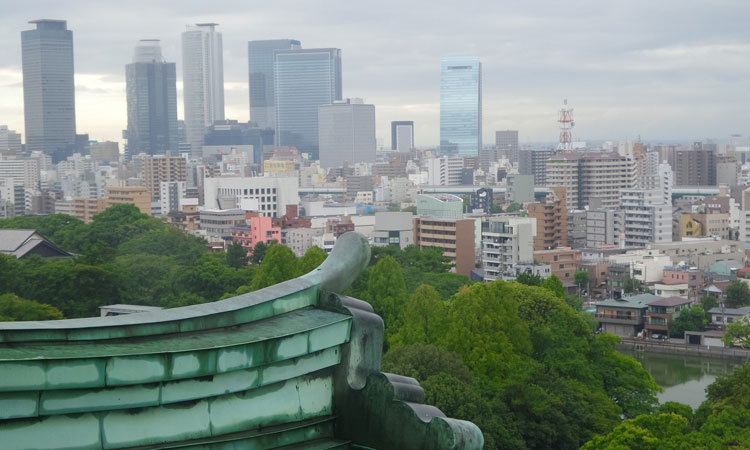 Nagoya is actually the biggest city in central Japan, yet very few tourists stop off to visit it on their travels to Kyoto or Tokyo. Not only is Nagoya full of hidden gems, but it's also home to an impressive castle that is most certainly worth a visit.
If you're into your ancient history and myths, then you'll also love Nagoya. Located in the city is Atsuta Jingu shrine which is reportedly the resting place of the Kusanagi-no-Tsurugi sword dubbed the "Excalibur of the East".
5. Fukuoka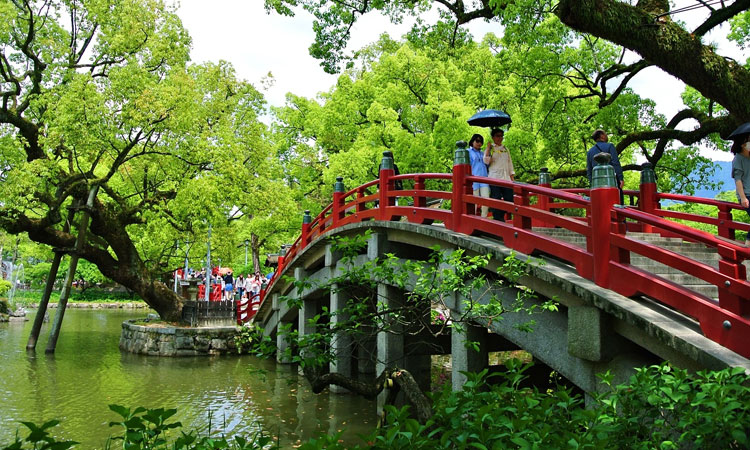 Fukuoka is located on the southernmost island of Kyushu and is one of the biggest cities in that area. Due to its location, it is often missed by tourists as many visitors just focus on exploring mainland Japan. But unknown to many, Fukuoka actually has some of the best food stalls you will find in Japan.
Compared to other cities it's a lot more relaxing with less hustle and bustle than the likes of Tokyo. It also hosts the popular Hakata Gion Yamakasa festival in July which involves a race throughout the city on decorated festival floats.
4. Nagasaki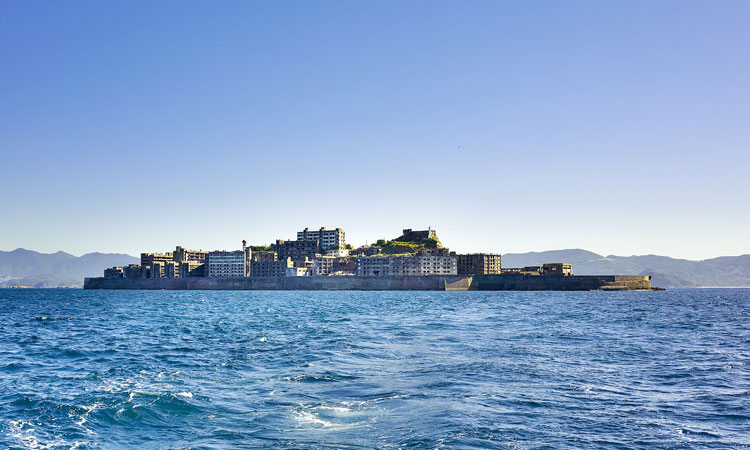 Another major city on the southernmost island of Japan is Nagasaki, a major port with a handful of shrines and lots of structures to explore. One of the most popular attractions is Gunkanjima, an abandoned offshore mining facility also known as Battleship Island. Not only does it contain the rich preserved history of Japan's coal mining industry, but it also features lots of structural ruins.
Another great place to visit is the Nagasaki Atomic Bomb Museum to learn all about the second world war and the events surrounding the bombing of the area.
3. Tokyo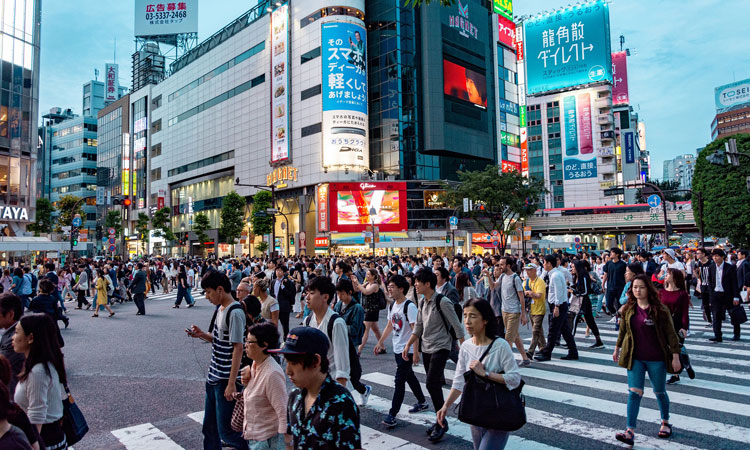 No matter if it's your first time visiting Japan or not, Tokyo is a popular place where many tourists visit, and for a good reason. Not only is it super modern with skyscrapers, arcades and busy pedestrian crossings, but it's also home to many of Japan's best restaurants.
If the city ever gets a bit too overwhelming for you, then you can always relax in the Shinjuku Gyoen National Garden which is home to plenty of open grass parks and cherry blossoms. If you're a sucker for beautiful wildlife and scenery, then the national garden is definitely worth a visit.
2. Kyoto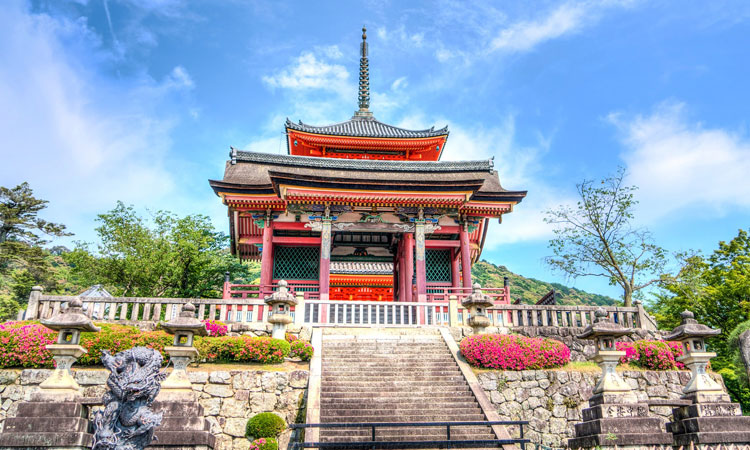 Although Kyoto is possibly one of the most crowded places in Japan, it is still the best place to visit for an insight into Japan's cultural history. If you've never been to Japan before, then this should most definitely be on your list. With so many "must-sees" you're bound to spend a good amount of time there exploring the ancient attractions while also spending a lot of time queuing up.
If you happen to be visiting around July, then there is also the Gion Matsuri festival which takes place in the area. It's also regarded as one of the best festivals in Japan, so if you do happen to be there around the same time then be sure to check it out!
1. Hiroshima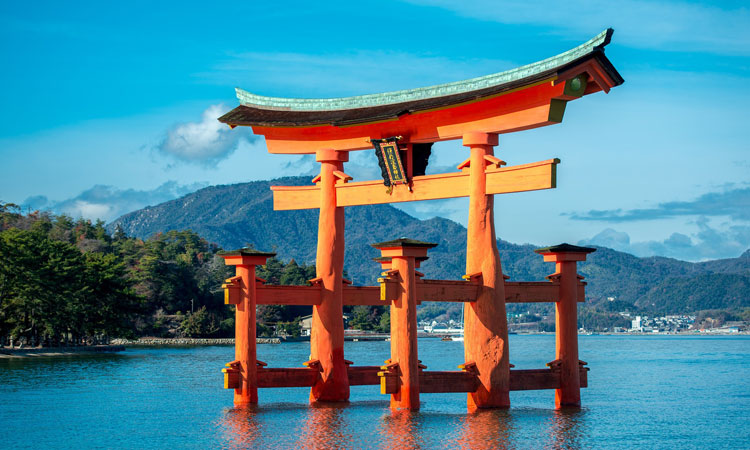 Known as the first city to suffer from the horrific atomic bombings in 1945, Hiroshima is full of rich history which can be explored in its museums and monuments. If you do visit the area then be sure to visit the peace park, peace memorial and peace memorial museum as all of them offer insights into
If you're looking for more pleasant thoughts and memories, then be sure to visit the Hiroshima Castle and the sunken garden of Shukkein-en. It's also home to the Itsukushima Shrine which is half-submerged underwater when the tide is running high and is a great place to visit.
Now you have a good idea of some of the best places to visit in Japan, there's nothing left to do but book your trip! However, before you do that, you might want to consider what vaccinations, if any, you have had.
Get Vaccinated Before Your Trip
Japan is a beautiful place to visit, but before you head over there, you should ensure you have the relevant required vaccines. With lots of mosquitos eagerly awaiting to bite you, there is a high chance you could contract nasty diseases such as Japanese Encephalitis.
However, with the correct vaccines, you can enjoy your trip without having to worry about catching any of these diseases. The last thing you want to do on your trip is to spend your time in hospital recovering from an illness. Ensure you're up to date with your Japanese travel vaccines by visiting our vaccines below. Same day services available in most clinics around the country.