Travelling the big wide world on your own can be a scary thought. With no buddies to help you out or guide your around, it can sound daunting to even the most experienced travellers.
However, travelling on your own is still possible, and thousands of people do it every year. The trick is to make sure you pick a country that makes solo travelling as easy as possible. This means having good public transportation, no language barriers, and a safe environment.
To help you plan out your solo adventure, whether it's your first or fifth, we've hand-picked 10 of the safest countries with excellent public transport, low crime, and low language barriers.
Here are the 10 best places to travel alone in 2019.
Best Places For Solo Travellers
10. Japan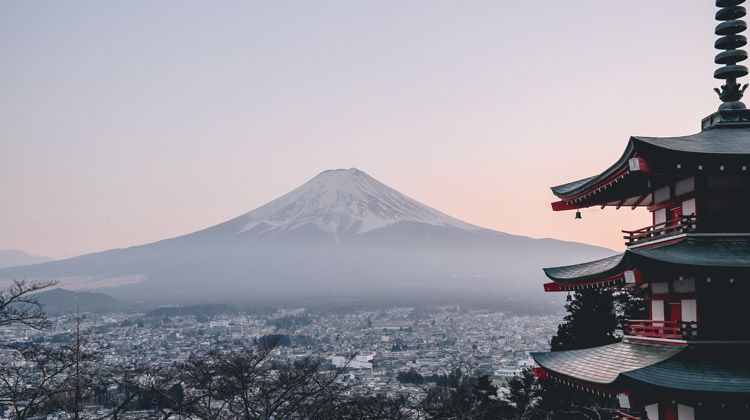 If you're feeling super adventurous and want to experience an entirely new culture, then Japan is the best place to visit. Full of rich history, there are plenty of popular places to visit from the likes of Tokyo to Hiroshima. Each city features unspoiled nature and traditional Japanese buildings ranging from temples to historic spas as well as lots of exciting shops, trails, and wildlife.
Although there is a slight language barrier, you'll easily be able to find your way around with a translator app on your phone. And with Japan having one of the lowest crime rates in the world, you'll undoubtedly feel safe while travelling alone.
9. Thailand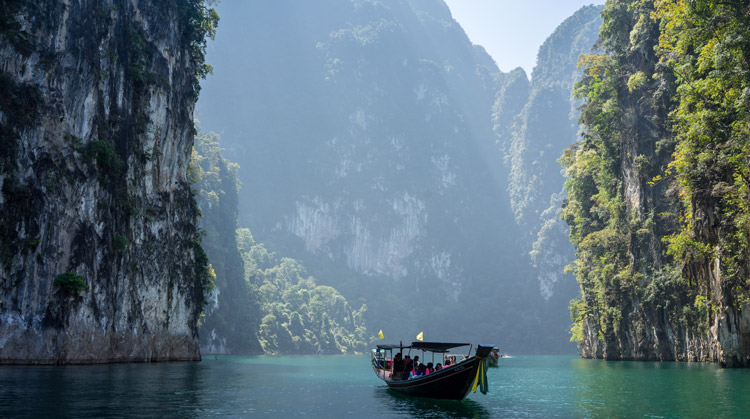 Full of islands and beaches, it's easy to see why Thailand is a popular travel destination for solo adventurers. Popular with tourists from all over the world, the chances are you'll bump into other travellers enjoying the same beaches as you. With lots to see and explore in this hot climate, you'd be crazy not to visit.
If you're worried about not speaking the lingo, then don't. Thailand is a diverse, multicultural country with lots of other foreigners in the same boat as you. Even if you don't speak the language, it shouldn't be hard to find someone who does.
8. Cuba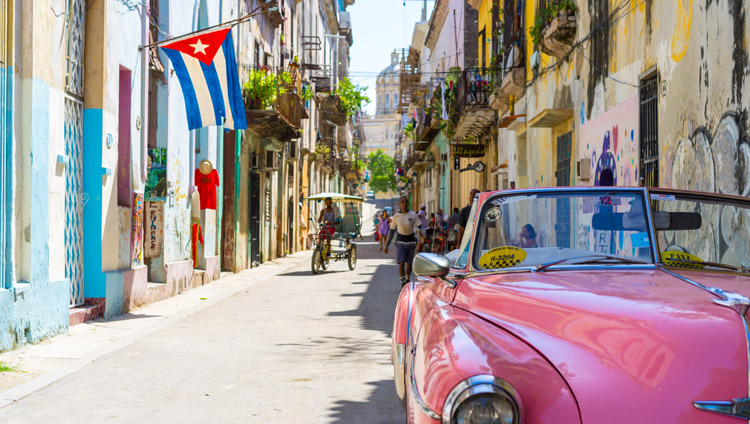 Famous for its cigars, Cuba was once considered a dangerous place to visit in the mid to late '90s due to political instability. Since then, Cuba has become a thriving country with lots to offer. With its unique architecture and colonial buildings, staying in local houses is the preferred accommodation to fully experience the cultural differences of Cuba.
A few decades ago, Cuba was rampant with gun crime, but today its virtually nonexistent and general crime is much lower than most other Latin American countries. Combine this with the hot climate, and Cuba is the perfect getaway for any solo adventurer.
7. Spain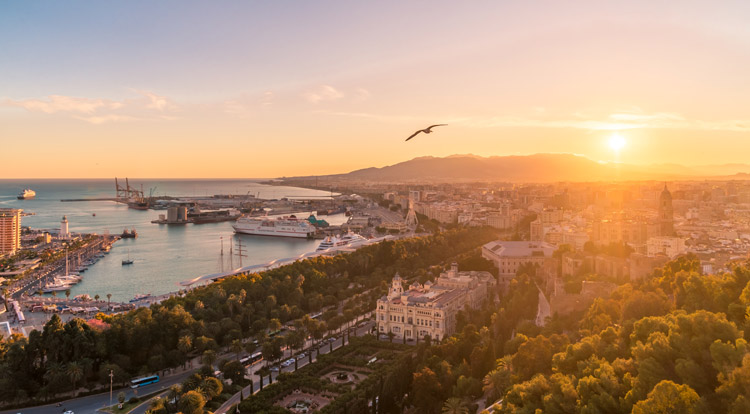 Home to some of the best football teams in the world, Spain is a vast country full of interesting and exciting events. From the running of the bulls to la Tomatina, there are countless reasons why you should be visiting Spain on your own.
If you want to experience the hustle and bustle of Spain then visiting the main cities of Madrid and Barcelona is the way to go. But if you're looking to escape the madness and crowds, then you can relax on the beaches by using Spain's easy to use public transport.
6. U.K.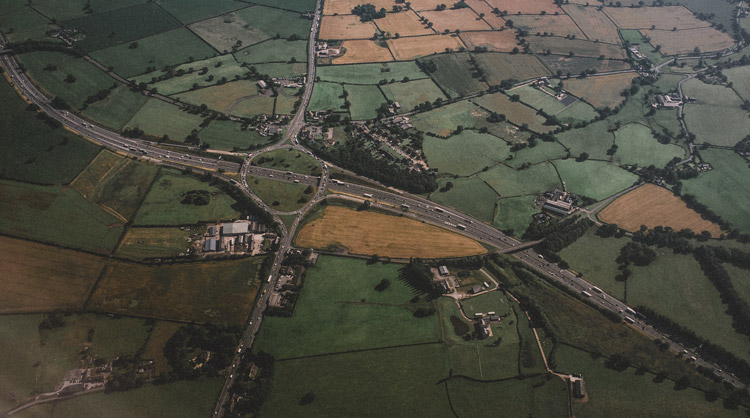 You might be thinking why is the U.K. on this list? It's not very exotic or exciting, but hear us out! The U.K. is full of hidden little gems that many people don't realise. Almost every tourist has their eyes set on visiting the capital, London, but many Brits think London is the worst thing about the country.
With a vast public transport network covering all of the mainland U.K, it's incredibly easy to get around, and with so many places to see, why travel abroad? From the highlands of Scotland to the race tracks of the Isle of Man, the U.K has lots to offer solo travellers.
5. Canada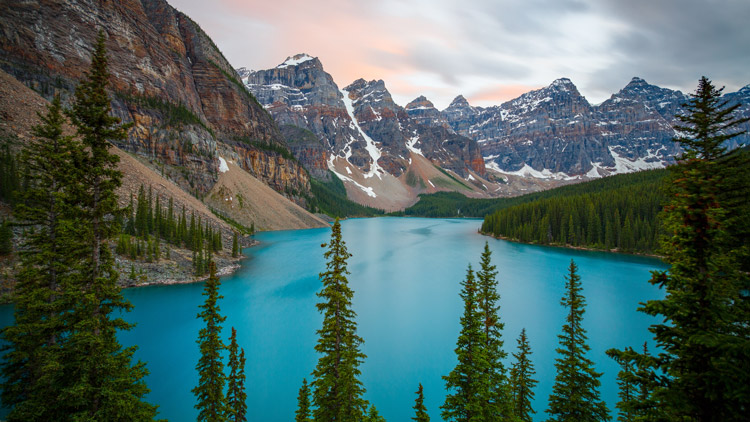 When it comes to solo travelling, making sure you're in good company is the key to staying safe and having a good time. Known for their friendly and welcoming personalities, you won't find more helpful people than Canadians. But if that wasn't enough to visit Canada then don't worry, Canada is home to plenty of history museums, grand French restaurants and 17th-century architecture.
No matter if you're planning on visiting Vancouver, Montreal or Toronto, each city has its own landmarks and attractions as well as its handy public transportation. Wherever you go for your travels, don't forget to bring back some authentic maple syrup!
4. Australia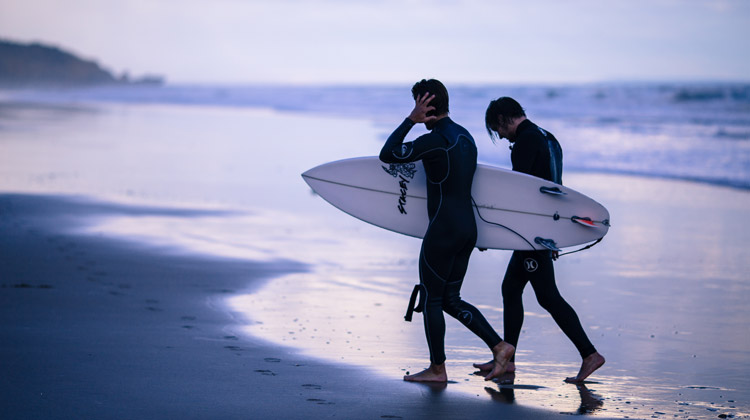 Looking for sun, wildlife, and adventure? Then Australia is the place you're looking for. With its hot climate, sprawling deserts and beautiful beaches, Australia is the perfect place to top up your tan while exploring the outback.
Being such a popular tourist destination, it's easy to meet fellow solo travellers from all over the world so you'll never feel alone. And if you've never tried surfing before, then there's no better place to begin. With the likes of Sydney, Melbourne and Brisbane all along the east coast, you can explore a lot of Australia has to offer without venturing around the entire country.
3. Italy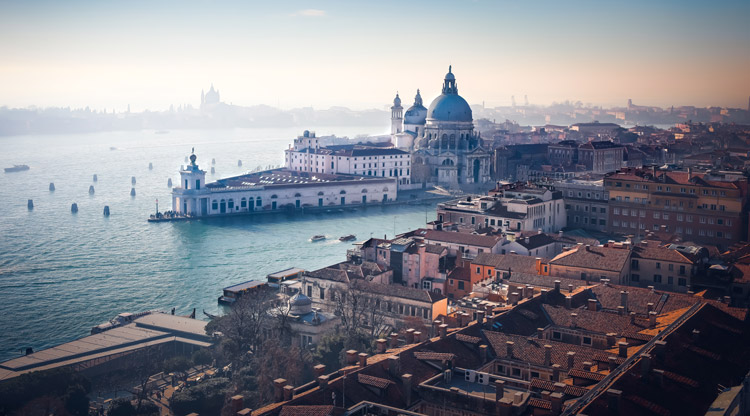 Known for its pizza, pasta, and leaning towers, if you're a big foodie then Italy is a must visit. While travelling on your own, you'll be able to explore the classic Roman architecture while discovering the history of Pompeii and Herculaneum.
Did we mention that Italy is THE place for food? With so many incredible local pizzerias and pasta huts, there'll be nobody to judge you on the amount you eat! With most attractions within walking distance, there's a lot you can see and do on foot, but if you do fancy adventuring to the more remote parts of Italy, then it's only a train ride away.
2. Netherlands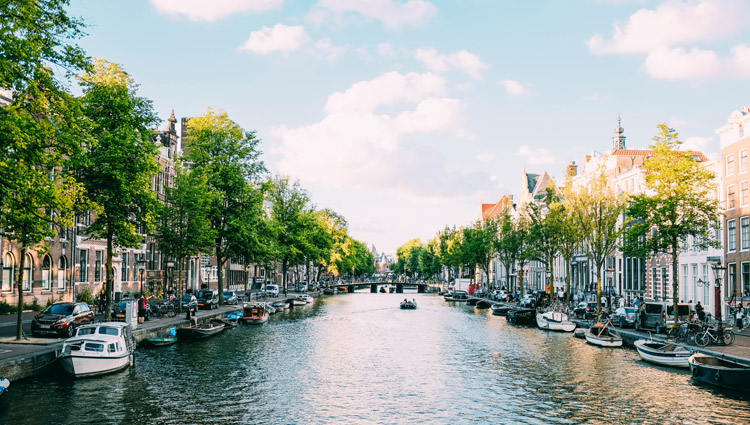 With a reputation for red lights and green leaves, the Netherlands is a brilliant place for solo travellers. Not only is English the second language, but you'll have no problem asking for directions or communicating with locals.
Compared to other countries on this list, one of Netherland's most popular travel methods (especially in Amsterdam) is by bicycle. With thousands of bike racks and shelters located all over the city, travelling on a bicycle is often faster than other transport methods. No matter if you're exploring the cities and their museums, or the rural outlands, the Netherlands is incredibly safe and full of activities.
1. Germany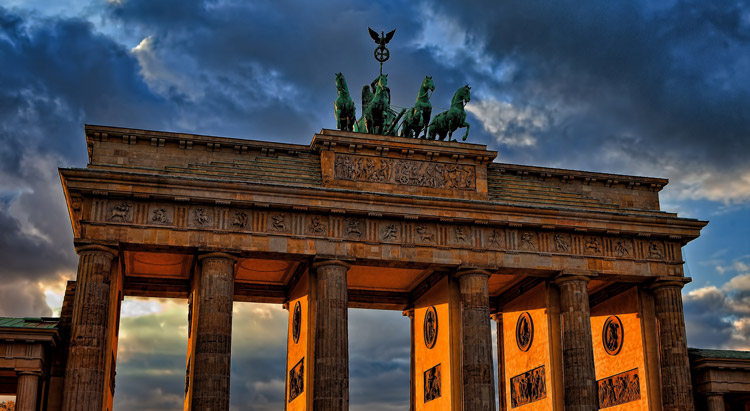 Taking the number one spot by a hair has to be Germany and its incredible cities. Depending on the time of the year you visit, Germany is home to beer festivals (Oktoberfest), exclusive night clubs, and world-famous street art. With English being the second language in Germany, you won't have any problems speaking to locals or ordering your meals at restaurants.
With Germany being part of the interrail pass, you can travel all over the country at a heavily discounted price. In fact, you can also visit other countries on this list, Netherlands, Spain & Italy, to name a few. Why limit yourself to just 1 country, when you can visit the whole of Europe?
Keep Yourself Safe On Your Next Trip
Nobody wants any nasty surprises when they travel abroad. That's why preparing for your trip beforehand is the key to staying safe. Before travelling to another country, it is crucial that you make sure you have the recommended vaccine injections. If you don't, then you're at serious risk of catching deadly diseases that could ruin your holiday and even hospitalise you.
With travel vaccines only taking a few minutes to administer, there's really no excuse not to get them done. Discover all the required vaccines you need before going on your trip, view our destinations pages with details about all the popular tourist destinations.